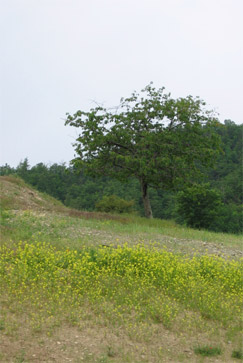 Rimaggiori offers the gift of its great heart: the Mugello and its land rich with traditions, and paths for those who love nature and history, art and sports combined with respect for the environment.
In fact, it should be remembered that Rimaggiori is an organic holiday farm that, among other things, produces a delicious honey that can be sampled and purchased on-site. Our good wine and authentic olive oil are all homemade.
After a lunch break at home, you will be ready to face new destinations and paths full of new sensory experiences.
Rimaggiori recommends to visit:

SCARPERIA: LAND OF CUTTING TOOLS
Take a walk of discovery amidst the ancient cutlery tradition of Scarperia.
www.comune.scarperia.fi.it

MEDICI PLACES:
A walk of discovery to the Mugello's Medicean castles.
www.mugello.toscana.it
www.mugello.toscana.it

THE THRILL OF SPEED
The Mugello race track and the Mugello racing tradition.
www.mugellocircuit.it

SHOPPING OUTLET
A tour organized by Rimaggiori with personal shopping guides to the Tuscany outlet mall: ask for more information.

TREKKING & SPORTS
Lake Bilancino: the Tuscany Lake
www.bilancinolagoditoscana.it

ANCIENT SHOPS OF FLORENCE
Guided tours to the ancient craft workshops of Florence:ask for more information at Rimaggiori.